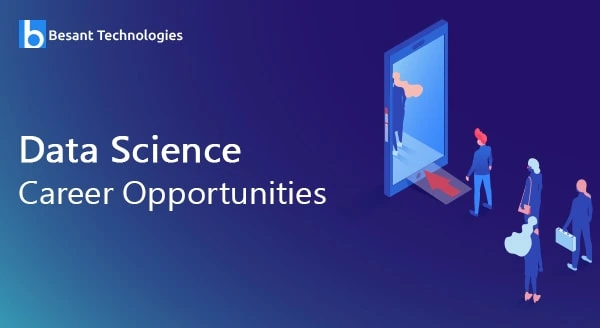 What is Data Science
Data science continues to evolve as one of the most promising career paths and demanded by qualified professionals. Today, successful data professionals understand that they need to overcome traditional skills to analyze large amounts of data, data mining and programming skills. In order to discover useful intelligence for their organizations, data scientists must master the full spectrum of the data science life cycle and have a level of flexibility and understanding to maximize returns at every stage of the process.
Become an Data Science Certified Expert in 25Hours
Future of  Data Science
The future scope of data science is high. In addition, Data Scientist heads the list of "Best Jobs in the United States" in an annual survey conducted by Glassdoor, an online portal to search for employment, for three consecutive years. Since the Harvard Business Review gave the title of "the sexiest job of the 21st century" to the Data Scientist, most software engineers and related people tried to adapt it to advance their career.
Are You Interested in Data Science Course? Click Here
Data Science Careers Opportunities
Data science is a nascent field and not everyone is familiar with the internal workings of the industry. It should not be surprising that the largest employer is the technology sector, with about 41%. This is followed by 13% working in marketing, 11% in a corporate environment, 9% in consulting, 7% in health and 6% in financial services. The rest is distributed by the government, academia, retail, and games. As more and more sectors see the benefit of using analytical data to improve business practices, big data, and data science career opportunities are exploding.
Data Analyst
Data Scientist
Data Engineer
Business Analyst
Marketing Analyst
Data Architect
Data and Analytics Manager
Business Intelligence Analyst
Data Mining Specialist
Data Analyst vs Data Scientist
Data scientists score well above data analysts in terms of salary, because data scientists have a broader and deeper skill set, especially when it comes to their business acumen. They create algorithms and models that companies use to predict future sales, make critical decisions or launch products.
Until 2020, the amount of data generated by each human being every second will be 1.7 megabytes. With that, you can imagine the data growth, and that's where a data scientist comes to the rescue, analyzing and organizing that data to provide business solutions. In this article, we will discuss the global salary of data scientists and we will know why "Data Scientist" is the sexiest job title of the 21st century. Actually, a data scientist can expect an average salary of Rs 693,637 (IND) or US $ 91,470 (US) per year.