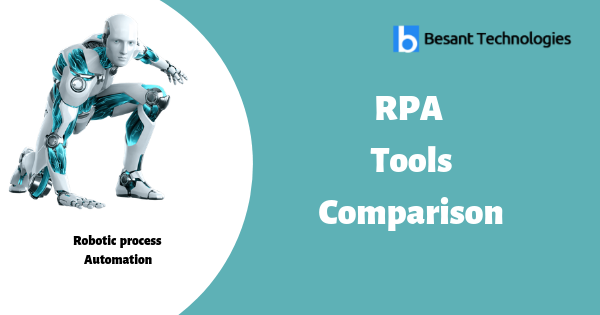 Introduction to RPA Tools
The RPA is a technology application, driven by business logic and structured inputs, seeking to automate business processes and implement the RPA, we need the RPA Tools. In this article, we will try to bring all the knowledge we acquired over the years of research into crystal clear words, so that even beginners can also get a good understanding of what is the Robotic Process Automation (RPA) . Robotic Process Automation is to let the Robots do the work that is very easy for humans, which are repetitive, and are clearly documented in such a way that, following these rules, even a robot must be able to perform the task with maximum ease . Here is the list of the three main RPA tools.
Become a RPA Certified Expert in 25Hours
Blue Prism
The Blue Prism RPA provides all the basic features. It can work on any platform with any application. To use this tool, you must have programming skills, but it is easy to use for developers. This tool is perfect for medium and large organizations.
Features:
Supports multi-environment deployment models
Security provided for network credentials and software
Can be used on any platform
Can work for any application.
Automation Anywhere
The Automation Anywhere RPA tool combines conventional RPA with intellectual elements, such as understanding the language and reading any unstructured data.
Features:
Intelligent automation for business and IT operations
Utilizes SMART automation technology
Quickly automates complex and complicated tasks
Distributes tasks to multiple computers
Offers automation without sequences
Get RPA 100% Practical Training
UiPath
Which are one of the main providers of RPA in the industry, already providing robotic process automation solutions for companies such as SAP, EY, JPMorgan, Deloitte, Accenture, Capgemini, BBC etc.
Below are 3 Robotic Process Automation products provided by UiPath :
UiPath Studio
Front Office and Back Office – UiPath Robots
UiPath Orchestra 
Features:
Provides security when administering credentials, providing encryption and access controls based on the function.
It can automate more quickly.
Automation eight to ten times faster through Citrix.
Provide an open platform.
Can handle any process, in any number, regardless of its complexity.
Click Here-> To Know What is RPA?