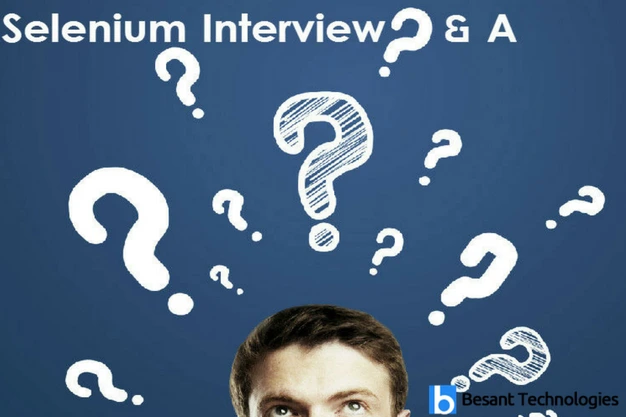 1. What is JAVA?
Java is a programming language or platform.
Java is guaranteed to be Write Once, Run Anywhere.
2. Some Important features of JAVA
Object Oriented
Platform Independent
Simple
Secure
Architecture-neutral
Portable
Robust
Multithreaded
Interpreted
High Performance
Distributed
Dynamic
3. Types of Applications that Run on Java
Desktop Graphical User Interface Applications
Mobile Applications
Embedded Systems
Web Applications
Web Servers and Application Servers
Enterprise Applications
Scientific Applications
4. Java Modifiers
There are two categories of modifiers:
I. Access Modifiers: default, public , protected, private
II. Non-access Modifiers: final, abstract, static, strictfp
5. Different types of Java variables
Local Variables
Class / Static Variables
Instance / Non-static Variables
6. Components of Selenium
Selenium Integrated Development Environment (IDE)
Selenium Remote Control (RC)
Selenium WebDriver
Selenium Grid
7. Web Elements
Browser
Page
Edit Box
link
Button
image-simple image, Image Link, Image Button
Text Area
Check Box
Radio Button
Drop Down Box
List box
Combo box
Web Table/HTML Table
Frame
8. Element Locators
Selenium supports 8 element locators to recognize elements
className
cssSelector
id
linkText
name
partialLinkText
tagName
xpath
9. What is Xpath?
XPath is defined as XML path.
It is a syntax or language for finding any element on the web page using XML path expression.
XPath is used to find the location of any element on a webpage using HTML DOM structure.
10. Selenium WebDriver
WebDriver is a software tool.
Used for testing front end web applications across different browsers.
We can use different programming languages.
WebDriver directly talks to the browser.
Very simple architecture
11. What are the Methods used for Browser handling?
get()
getTitle()
getCurrentUrl()
getPageSource()
getWindowHandle()
close()
quit()
12. Browser Navigation Commands
navigate().to()
navigate().forward()
navigate().back()
navigate().refresh()
13. What is TestNG?
TestNG is a powerful testing framework.
TesNG is an open source framework.
TestNG stands for Test Next Generation.
We can generate test reports.
14. Features of TestNG Framework
Test configuration flexible.
Supports powerful execution model.
Support for parameters.
Supports dependent methods testing.
TestNG supports Data driven testing using DataProviders.
For the same test class TestNG support for multiple instances.
Extendibility of using different Tools and plug-ins like Eclipse, Maven, IDEA etc.
Default JDK functions for runtime and logging (no dependencies).
Supported different Annotations like

@BeforeSuite,
@AfterSuite,
@BeforeClass,
@AfterClass,
@BeforeTest,
@AfterTest,
@BeforeGroups,
@AfterGroups,
@BeforeMethod,
@AfterMethod,
@DataProvider,
@Factory,
@Listeners,
@Parameters,
@Test.
15. Mouse Hover action in Selenium Webdriver
WebElement element = driver.findElement(By.linkText("About Us"));
Actions action = new Actions (driver);
action.moveToElement (element).build ().perform ();
16. How do you install selenium RC?
Steps to install Selenium RC in Eclipse:
Step 1: Install Java on your computer. Download and install the Java Software Development Kit (JDK).
Step 2: Install Eclipses IDE.
Step 3: Download the Selenium Java Client Driver.
Step 4: Download the Selenium server standalone Driver
Step 5: Create a RCSERVER in notepad Save as in RCSERVER.bat
Step 6: Create a New project in Eclipse.
Step 7: Create a New Package
Step 7: Create a New Java Class File
17. What is Selenium Grid?
It is a part of selenium suite.
We can run multiple tests across different browser & operating systems.
It is supports distributed environment execution.