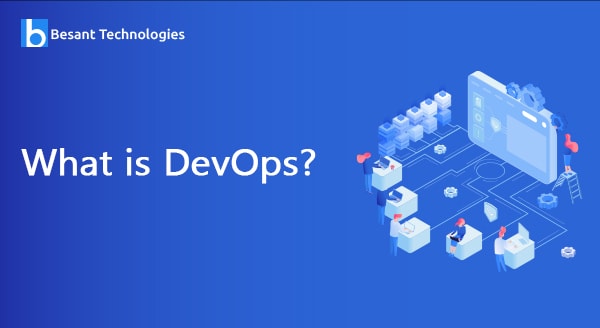 What is DevOps?: Definition
DevOps is a set of practices that automate processes between software and IT development teams so they can create, test and release software more quickly and reliably. The concept of DevOps is based on the construction of a culture of collaboration between teams that historically worked in relative silos. The promised benefits include greater confidence, faster software releases, the ability to quickly solve critical problems and better manage unplanned work.
How DevOps Works
In some DevOps models, quality and safety assurance teams can also be integrated into the development, operations and during the life cycle of the application. When security is everyone's focus in a DevOps team, this is sometimes called DevSecOps.
These teams use practices to automate processes that were historically manual and slow. They use a stack of technology and tools that help them operate and develop applications quickly and reliably. These tools also help engineers perform tasks independently (for example, implementing code or provisioning infrastructure) that would normally require help from other teams, which further increases the speed of a team.
Get DevOps Training with Real Time Project
Why is DevOps is Needed?
Prior to DevOps, the development and operation team worked in complete isolation.
Testing and Implementation were isolated activities carried out after the creation of the design. In the event of an error in the execution of a project, it must be taken into account that, in production
The coding and operation teams have their schedules separated and are not in synchrony causing more delays.
There is a demand to increase the software delivery rate by the business stakeholders. According to the Forrester Consulting Study, only 17% of the teams can use the delivery software quickly enough. This proves the point of pain.
What Does a DevOps Engineer Do?
A DevOps Engineer will work with IT developers to facilitate the coordination between operations, development and test functions, automating and streamlining the integration and implementation processes. DevOps aims to unite a more rigorous alignment between IT operations and business. This new phenomenon is taking account of the corporate meeting rooms and bringing new methodologies and principles to simplify the creation and implementation of software in the new era of "software is eating the world".
what is the career opportunity available and what is the scope of the work of a DevOps Engineer. There is a general belief that DevOps is more about process automation, code application, and software releases. But it is much more than that. Therefore, to be a successful DevOps professional, you need to have technical and non-technical skills in equal measure.
DevOps and Agile development
Agile is a software development approach focused on incremental and rapid cycles of code creation and delivery, known as sprints. Each sprint iterates in the last, creating a high level of flexibility since changes and scope and direction can be evaluated between each cycle. The DevOps grew out of the success in the speed of development in Agile when it became clear that there is a lack of communication between the development and operations teams that place a significant obstacle in the speed and flexibility of the delivery of the code to users.
As agile development became more efficient, it became clear that development and operations work, in addition to the other, were inefficient. Prior to DevOps, the development and operations teams worked in a way that those who wrote the code had separate goals and leadership from those who implemented and supported the code.
The DevOps Culture
One answer to dismember corporate silos is the movement towards a culture based on the DevOps that associates developers to the operations team to ensure that the organization reaches the ideal execution of the software with minimal problems. This culture is one that supports the willingness to work together and share.
The DevOps culture focuses on creating a fast and stable workflow through IT development and operations. A primary goal of DevOps is to deploy resources quickly in production and detect and correct problems when they occur without interrupting other services.
What Is the Goal of DevOps?
Improve collaboration among all stakeholders, from planning to delivery and automation of the delivery process, in order to:
Improve the frequency of implementation
Achieve faster time to market
A lower error rate of new releases
Shorten processing time between corrections
Improve average recovery time
Become an DevOps Certified Expert in 25Hours