Python Training Batch Schedule
Here are the Python Training Classes in Bangalore Schedule in our branches. If this schedule doesn't match please let us know. We will try to arrange appropriate timings based on your interest.
Best python Training in Bangalore with 100% Placement Assistance
By taking Python training classes at Besant Technologies, you will be an expert in this field. We offer the best online Python training course;and our offline classes are a favourite among people without time constraints. We are focused on your well rounded development as an IT professional—starting from basic concepts to advanced technologies, you will learn almost everything here. Our Python training certification program expands your knowledge horizons withtheories, assignments and real time projects.
Learn Python from Top Instructors
Besant's Python course is full of valuable resources to make you industry-ready. Our Python Training Course in Bangalore has been designed keeping the needs and demands of the industry. And the best part is, you will learn from Python experts. They will offer full academic support and will guide you through your placement journey. They enhance your understanding of concepts with examples from the real world you can relate to.
Can I enroll with Besant for Python Training in Bangalore?
Yes, both our offline and online Python trainingcourses are for you, if you are:-
A student with a techy bend of mind.
A non-IT beginner looking to build a career in the IT industry.
A computer science student interested in furthering and upgrading their skills.
An IT professionallooking to boost their career.
A Python enthusiast who wants certification for their skills.
Anyone genuinely interested.
To Know Is Python the best Programming language?
-
Click Here!
You can take a Demo Session
Not all IT coaching institutes out there will allow you to assess their training quality prior to enrolment. But we are different! You can book a demo session with us for our Python Training Course so that you can be sure you want to associate with us for the training.
You receive undivided attention by our Instructors
Yes, you heard that right. Our instructors attend to you at a personal level, so you don't feel left out. And to ensure this, we avoid overcrowding our classes.
Why Pursue Python Training at Besant Technologies?
The training we impart is exclusive by all means. You are provided with the best study materials tobuild concepts,timely assignments, and live projects to work on. You are also encouraged and facilitated to do a lot of practise forbetter hands-on experience. What more? Everything you learn, you learn it from the top industry experts.
Our classes include Instructor-led Live training sessions.
Our course has been designed by Python specialists and industry experts in a way to makeit appropriate foreveryoneregardless of their understanding about IT.
We provide job- oriented training.
We help you with your practical assignments when required.
We heavily emphasize on live projects.
We help you createyour resume in a way that itimpresses employers.
Our mock interview sessions help you prepare for interviews in the correctmanner.
We are just a call away until you bag your first job.
Our online classes offer free access to Python study materials. You can access the video training sessionsas per your convenience. This will help you revise your learningsbefore appearing for job interviews.
We help you clear various certification exams with our impeccable training.
You receive a course completion certificate after you complete the training.
We offer training, keeping both our IT as well as non- IT studentsin mind.
We can help you make a successful career switch.
Flexible class timings.
We also offer software assistance. All you need is to bring your laptop to us and you we will provide you With whichever software you want so as to help you learn better.
Are We Affordable?
Absolutely! Our Python course is the most value for money coaching option you can find out there, especially when compared with other IT training institutes operating in Bangalore. We also don't charge separately for the certification. Its price remains included in the course fees.
Key Highlights of Besant Technologies
Python Training Course
Engaging and Interactive Classes
With discussions and brain storming, our classes act as a platform for sharing knowledge and experiences.
Updated Syllabus
Our course curriculum has been devised keeping all new trends and technologies in mind.
We Use the Right Teaching Approach
We don't just teach theories, we also encourage our students to apply those theories to solving practical problems.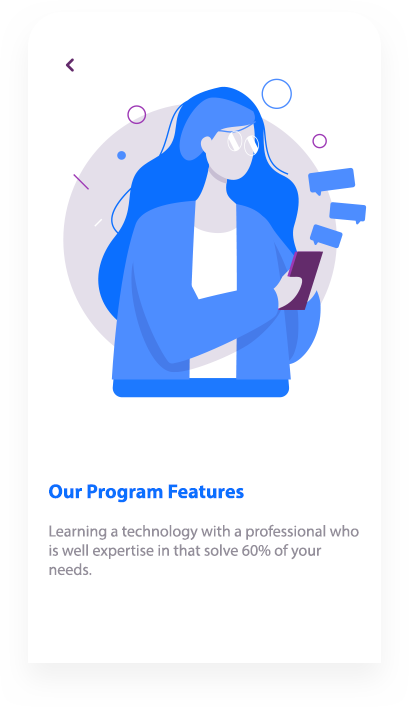 Your Soft Skills Improve
Since interviews are not going to judge your calibreby your IT knowledge and skills alone, we also focus on improving your soft skills like written and verbal communication.
We Make You Job Ready
We help you create your resume in an impressive manner. We have people who specifically take care of this area. Not just that, we also hold mock interviewsso that you can assess your own performance as a job candidate before applying for a job.
You Receive Continued Support
We have an excellent support team in place to solve your doubts, attend to your queries and alley your apprehensions. We promise to be in touch with you even after you have passed out so that you get the guidance required to build a successful career.
Python Training Key Features
Besant Technologies offers Python Training in Bangalore in more than 9+ branches with expert trainers. Here are the key features,
30+ Hours Course Duration

100% Job Oriented Training

Industry Expert Faculties

Free Demo Class Available

Completed 500+ Batches

Certification Guidance
Answer 3 Simple Questions
Get upto 30%* Discount in all courses. Limited Offer. T & C Apply.
Take Part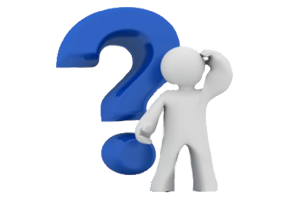 Python Certification training in Bangalore
Python Certification training in Bangalore give the experience on PMP, coding practice, Power DB, Power APP, and aids in developing Restful APIs. Those who need a better job and high profiled career, we are here to serve them with Job oriented training, Placement training, Placement assistance, and Job support. We do have multiple projects with many clients and hence, we do offer project support as well and our live instructors are doing their best in helping on any queries raised by the learners. 24/7 live support is the best feature available with us and all the clients are very glad about our services. So far, we have received all positive feedback on Real time training, Live online training, and Certification training.
Register for Python Online Training in Bangalore and Become a good Python Developer in the Short term with our Quality Content. Get Course Completion Certificate on Python and Boost your Career.
Python Training Syllabus
Topics:

Core Python

Objective:

Discuss about the advantages of Using python and Installation of Python.

Application:

Python is used in Almost every field from data cleaning to machine learning.
What can Python do?
Why Python?
Good to know
Python Syntax compared to other programming languages
Python Install
What is PEP 8?
Objective:
To Understand Python basic concepts.
Application:
Used in Program to give comments, print the values.
The print statement
Comments
Simple Input & Output
Simple Output Formatting
Deep copy
Shallow copy
Objective:
Discuss about different inbuilt data structures in python.
Application:
Data Structures which enable you to store and access data. Python allows its users to create their own Data Structures.
Int
Str
Float
Boolean
List
Sets
Tuples
Dictionary
Objective:
To discuss different type of operators.
Application:
Operators are used to perform mathematical calculations. Assignment Operators are used to assign a value to a property or variable.
Assignment Operators
Comparison Operators
Arithmetic Operators
Logical Operators
Objective:
To Discuss Pandas and NUMPY packages and Data Analysis.
Application:
Pandas is a useful library in data analysis. It can be used to perform data manipulation and analysis. Numpy is a Python library used for working with arrays.
Objective:
To Discuss about Loops and IF Else statements.
Application:
A loop is used for iterating over a sequence (that is either a list, a tuple, a dictionary, a set, or a string).
Indentation
The If statement and its' related statement
An example with if and it's related statement
The while loop
The for loop
The range statement
Break & Continue
Assert
Objective:
Discuss about Different types of Advanced data Structures and sorts.
Application:
comprehensions are an elegant way to define and create lists based on existing lists
List Comprehensions
Nested List Comprehensions
Dictionary Comprehensions
Set Comprehensions
Specialized Sorts
Frozen set
Objective:
Discuss about creating user defined functions and different types of inbuilt functions.
Application:
Functions provide better modularity for your application and a high degree of code reusing.
Create your own functions
Functions Parameters
Variable Arguments
Scope of a Function
Function Documentations
Lambda Functions – Filter, Map and Reduce
Create your own Module
Standard Modules – Math, Random, sys
Objective:
To discuss different file handling approaches in python.
Application:
Supports file handling and allows users to handle text files, CSV and PDF
File handling Modes
Reading Files
Writing & Appending to Files
Handling File Exceptions
The with statement
Reading excel and CSV Files
Objective:
Discussion of JSON file format and their use in data analysis.
Application:
It is commonly used for transmitting data in web applications (e.g., sending some data from the server to the client.
Message exchange mechanism
Parsing data received and sending
Dictionary in python
JSON objects
JSON loads
JSON dumps
JSON validator
Objective:
Understating different types of Exception handling mechanisms.
Application:
Used in dealing with frequently occurring errors.
Errors
Exception handling with try
handling Multiple Exceptions
Writing your own Exception
Objective:
General Introduction to Python and the class. Using the command interpreter and development environment.
Application:
Everything in Python is associated with classes and objects, along with its attributes and methods. For example: in real life, a car is an object.
Classes and Objects
Creating & modifying Classes, Objects
Instance Methods
Inheritance
Polymorphism
Exception Classes & Custom Exceptions
Objective:
To discuss generators and iterators and their applications.
Application:
One of the most popular examples of using the generator function is to read a large text file.
Iterators
Generators
Decorators
The Functions any and all
Objective:
To discuss some advanced data structures using collection library.
Application:
Developed to provide additional data structures to store collections of data.
namedtuple()
deque
ChainMap
Counter
defaultdict
Topics:

Advanced Python

Objective:

Overview of database concepts and connecting with python.

Application:

Used for connecting python with Databases.
Introduction
Installation
DB Connection
Creating DB Table
INSERT, READ, UPDATE, DELETE operations
COMMIT & ROLLBACK operation
handling Errors
Objective:
Understanding Date and time formats.
Application:
Used for handling date and times in Python.
sleep
Program execution time
more methods on date/time
Objective:
To Understand the use of regular expressions.
Application:
Used for dealing with text data.
Split
Working with special characters, date, emails
Quantifiers
Match, Search, finditer & findall
character sequence and substitute, subn
Objective:
Understanding Multithreading in Python.
Application:
Used for achieving multiprocessing in python.
Class and threads
Multi-threading
Synchronization
Treads Life cycle
Objective:
To Discuss the networking infrastructure in Python.
Application:
Used for creating client and server Systems.
Clients and Servers
The Client Program
The Server Program
Objective:
Understanding the Concept of Log files.
Application:
Used for getting the logs so error detection will be easy.
The Logging Module
Basic Configurations
Formatting the Output
Logging Variable Data
Capturing Stack Traces
Classes and Functions
Using Handlers
Other Configuration Methods
Time rotating and memory rotating Handlers
Objective:
Understanding web applications using html & CSS.
Application:
Used for creating web elements in python.
Introduction
Event handling
An Example GUI
Adding a Button
Text Widgets
Checkbuttons
Objective:
Understating Creation of APIS in Python using XML/HTML parsing.
Application:
Creating a Small API using Facebook.
Sample XML
Getting started
Parsing an XML file
Parsing an XML string
Working with elements
Working with attributes
Retrieving element text content
Using path to extract content
Facebook Messenger
Weather forecasting
Objective:
Understanding about Django & Flask framework.
Application:
Used for deploying the Models and creating web applications.
Python Training Course Advisor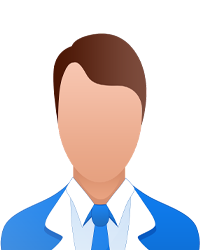 Saravanan has an impressive professional experience of more than 14 years in the IT industry. He has spent a considerable part of his life learningand teaching about Python and using its various tools and techniques to solve practical problems in an industry setting. In his career as an instructor, Kumar has trained 5000+ students in Python.... Many of his studentswere fromnon-technical backgrounds but built successful careers later as IT experts. Kumar Has trainedpeople from corporate houses as well. He is a highly knowledgeable and skilled Python instructor with anexperience of having taught 500+ batches, imparting trainingonline as well as in the classroom setting. His professional association with high-end IT companies such as Google and TCS makes him avaluable, irreplaceable resource forBesant. He had been awarded by many of the companies he was associated with. He is an exceptional coding experthaving thorough knowledge inC & C++ , Python, HTML , Java , Django etc. He not just imparts training but also helps students prepare competent resumes, assists placement, and is someoneyou will be able to reach out to for all your doubts and queries when at Besant.Read more
Saravanan
Python Developer
Python Training FAQ
Python Training in Bengaluru
Bangalore aka Bengaluru is the capital city and one of the largest IT hub of Karnataka. It holds the name of "Silicon Valley of India". Bangalore is hub of all top IT companies in the world. Notable companies are SAP, Amazon, Infosys, Accenture, Wipro, TCS, IBM, Oracle and Google. This Python Training in Bangalore will give you more confidence if you are interested to pursue your career in the track of Software Development Category. All our participants will get most of hands-on training with more real-time approach. We are having multiple branches in this beautiful city to offer best in class Python Training in Bangalore. Get fast and reliable learning partner to move your career in right direction. Besant Technologies Bangalore will be the right choice to make the above happen. Call us or fill the quick enquiry form to get standardised quote about Python Training as soon as possible.
Python Training Reviews
Our Besant Technologies Bangalore Reviews are listed here. Reviews of our students who completed their training with us and left their reviews in public portals and our primary website of Besant Technologies & Video Reviews.
Besant Technologies BTM Layout Reviews
Besant Technologies Placements in Bangalore
Python is one of the most popular programming languages of the present day. So, if you become a professional by completing our Python Certification Training in Bangalore, you will become one of the most highly wanted candidates by some of the top companies in the industry. When you complete our Python Courses in Bangalore, you get one step closer towards achieving your goals. We can rest assured that after graduation from our Python Training Institute in Bangalore, you will easily bag your dream job.
Besant Technologies offers placement opportunities as add-on to every student / professional who completed our classroom or online training. Some of our students are working in these companies listed below.
To Know How to make a career from Python programming? - Refer this Blog.
Placed Students Testimonials
Besant Technologies Official Branches in Bangalore
Besant Technologies branches in bangalore are listed here. And most popular locations where students / professionals are lining up to get trained with us.
Besant Technologies BTM Layout
No. 2, Ground Floor,
29th Main Road, Kuvempu Nagar,
BTM Layout 2nd Stage,
Bangalore - 560076
Landmark : Next to OI Play School
76249 41772 / 76249 41774
Besant Technologies Marathahalli
No. 43/2, 2nd Floor, VMR Arcade,
Varthur Main Road, Silver Springs Layout,
Munnekollal, Marathahalli,
Bangalore - 560037
Landmark: Near Kundalahalli Gate Signal
91081 26341 / 91081 26342
Besant Technologies Rajaji Nagar
No. 309/43, 1st Floor, JRS Ecstasy,
59th Cross, 3rd Block, Bashyam Circle,
Rajaji Nagar,
Bangalore - 560010
Landmark: Near Bashyam Circle
73491 60004
Besant Technologies Jayanagar
No. 1575, 2nd Floor, 4th T-Block,
11th Main Road, Pattabhirama Nagar,
Jayanagar,
Bangalore - 560041
Landmark: Opposite to Shanthi Nursing Home
73378 37626
Besant Technologies Kalyan Nagar
No. 513, 4th Cross Road,
HRBR Layout 2nd Block, HRBR Layout,
Kalyan Nagar,
Bangalore - 560043
Landmark: Opposite to Kalyan Nagar AXIS Bank
93840 40495
Besant Technologies Electronic City
No. 7, 3rd Floor, Ganga Enclave,
Neeladri Road, Karuna Nagar, Doddathoguru Village,
Electronics City Phase 1, Electronic City,
Bangalore - 560100
Landmark: Adjacent to HDFC Bank and State Bank Of India
78239 22182
Besant Technologies Indira Nagar
No.54, 1st Floor,
5th Main Road,
HAL 2nd Stage, Kodihalli,
Bangalore - 560008
Landmark: Behind Leela Palace Hotel
78239 22182
Besant Technologies HSR Layout
Plot No. 2799 & 2800, 27th Main,
Sector 1, HSR Layout,
Bangalore - 560102
73378 37626
Besant Technologies - Hebbal
No.29, 2nd Floor, SN Complex,
14th Main Road, E-Block Extention, Sahakara Nagar,
Bangalore - 560092
93840 40496
Python Training Locations in Bangalore
Besant Technologies branches in bangalore are listed above. And most popular locations where students / professionals are lining up to get trained with us. Get Also Python Training in Chennai.