Best AWS Training in Bangalore
Master AWS cloud skills through our continuously-updated AWS Certification Course in Bangalore. We've got everything you need to get started with AWS, be it for certification training or deep dives into advanced topics like machine learning and serverless. Through our comprehensive AWS Training in Bangalore, our highly qualified and certified instructors help you understand the basics as well as advanced concepts.
Our AWS Training Course focuses on core AWS services such as S3, EC2, Virtual Private Cloud (VPC) and Identity and Access Management (IAM). These core services will help you gain a solid understanding of AWS's security, networking, and compute capabilities.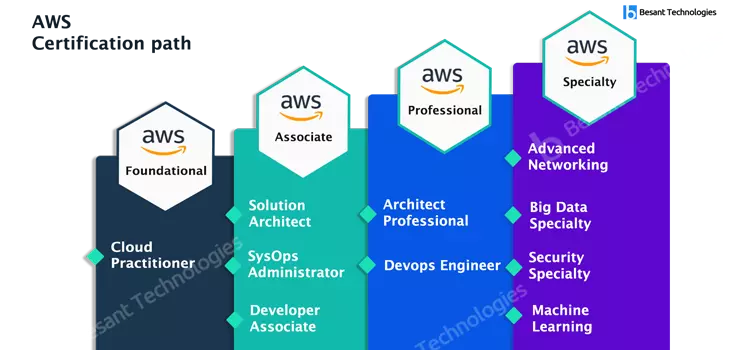 Our course for AWS Training in Bangalore is curated by top subject experts and highly experienced industry professionals. Join Besant's AWS Course in Bangalore and receive training by highly qualified instructors having 15+ years of experience. They are masters in cloud concepts and can help you build an attractive career by sharing their knowledge and expertise.
We do offer Fast-Track Amazon Web Services Training in Bangalore and One-to-One Amazon Web Services Training in Bangalore. Here are the major topics we cover under this Amazon Web Services course Syllabus Amazon Compute & Networking Services, Amazon Storage Service & Content Delivery, Amazon Database Services, Amazon Application Development & Identity Access Management, Amazon API & Supporting Tools.Every topic will be covered in mostly practical way with examples.
Our Branch Located in various places in Bangalore. We are the best Training Institute offers certification oriented Amazon Web Services Training in Bangalore. Our participants will be eligible to clear all type of interviews at end of our sessions. We are building a team of Amazon Web Services trainers and participants for their future help and assistance in subject.Our training will be focused on assisting in placements as well. We have separate HR team professionals who will take care of all your interview needs. Our AWS Training in Bangalore Course Fees is very moderate compared to others. We are the only Amazon Web Services training institute who can share video reviews of all our students. We mentioned the course timings and start date as well in below.
AWS Training in Bangalore Overview
With an AWS Training in Bangalore at Besant Technologies, you will be able to efficiently use AWS services for storage, computing, or database management.
Our AWS Certification Training Course teaches you various foundational security concepts such as "Shared Responsibility Model" and "least privilege."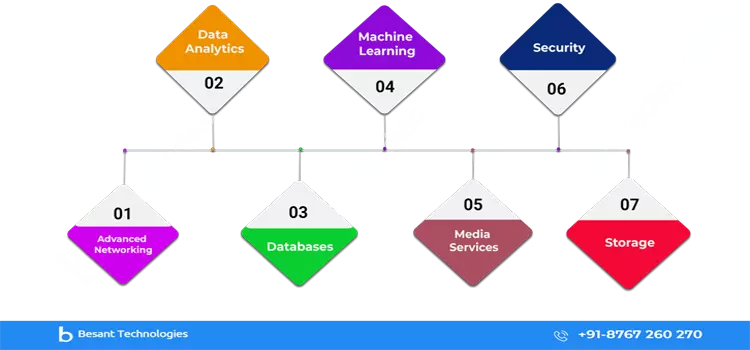 With an AWS Training from Besant, you will also learn about security controls such as Amazon GuardDuty, Amazon CloudTrail, AWS Security Hub etc.
This Comprehensive Course will help you to build your Cloud Computing Skills in Advanced level with Professional way. We are the Best and Quality Training Provider for AWS Certification Courses with 100% Money back Guarantee.
AWS Training Key Features
We offers AWS Training in Bangalore in more than 9+ branches with expert trainers.
30+ Hours Course Duration
100% Job Oriented Training
Industry Expert Faculties
Free Demo Class Available
AWS Training Batch Schedule
Here are the AWS Training Classes in Bangalore Schedule in our branches. If this schedule doesn't match please let us know. We will try to arrange appropriate timings based on your interest.
Answer 3 Simple Questions
Get upto 30%* Discount in all courses. Limited Offer. T&C Apply.
AWS Certification Training in Bangalore
AWS Certification Training in Bangalore is the one that offer practical and all-inclusive AWS Courses for any cadre of students. AWS Courses in Bangalore is associated with all the newest AWS features along with the best hands-on training and we also focus on Job Oriented Training. AWS Certification Training in Bangalore offer certification on role-based to authenticate proficiency for the people in Developer, Architect, Cloud Practitioner, and Operations roles. Special certifications are provided to certify the innovative skills in precise technical zones. All our learning routes helps in building various AWS skills and prepare yourself for the best AWS Certification. Pass the AWS Certification with our Amazon Certification Courses in Bangalore City.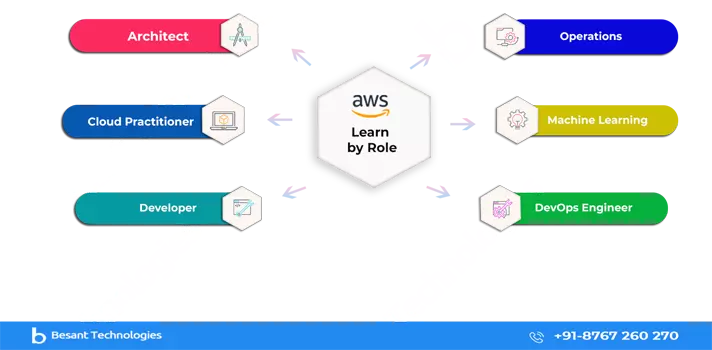 Enroll in Live Online Course from your home and earn a Valid Course Certificate which is Sharable to Top Employers. Start your Career in Cloud Computing and get placed through our HR Team.
You will get Practice on 3+ Live Projects to Deploy from this training for Better Understanding the Cloud infrastructure. Additionally you will get in-depth Knowledge on AWS Machine Learning & Devops Concepts as Combo Offer.
Amazon Web Services Syllabus (Total Duration-35hrs)
Module 1: Linux Fundamentals (Duration-2hrs)
Overview of all basic commands
Vim editor modes
Filesystem hierarchy - Basic topics
File and directories creation
Grep
Filter commands (head,tail,more,less)
Creating users and groups
Important files related
Modifying,deleting users and group
Linux permissions
Basic permissions overview
Software management
Yellowdog update modifier(yum)
Yum commands
Different runlevels
Services and daemons
AWS Solution Architect Certification Training
Module 2: Why Cloud ? (Duration-1hr)
Why Cloud and What is Cloud Computing?
Identify the features and benefits of cloud computing
Different types of Cloud Computing deployment model
Public Cloud, Private Cloud, Hybrid Cloud
Virtualization – An essential in cloud
Virtualization in Cloud model
Different types of virtualization
Hypervisor – Benefits
Different types of services and its difference in Cloud computing
IaaS, PaaS, SaaS
Importance of scaling in cloud computing
Different types of scaling and its applications
Issues we overcome using cloud and applications
Cost model that we use in cloud computing
Module 3: AWS – An overview (Duration-1hr)
Describe the features of AWS
The features of AWS marketplace
Describe the features of Amazon Compute Services
Describe the features of Amazon Storage Services
Describe the features of Amazon Network Services
Describe the features of Amazon Database services
Describe about various services in AWS
Global Infrastruture - Regions and Availability Zones
Create a free tier account in AWS and onboarding
Introduction AWS management console
Module 4: Understand Identity Access Management of AWS (Duration-2hrs)
Protect your AWS by different authentication system
Password policies set for users
AWS User Account and Groups in detail
Creating custom policies in AWS
Introduction about Roles and its use
Creating Roles and associating policies
Creating programmatic access and management console access for users
Associating policies to the user and groups
Module 5: EC2 Instance (Duration-4hrs)
Describe AMI and AWS Marketplace templates
Launch a basic EC2 instance
Different types of Instances Reserved, On-demand, Spot, Dedicated
Security groups and tags for EC2 instance
Public key – Private key introduction and protecting EC2 with keys
Attaching and detaching EBS volumes
Launch an ec2 instance from an AMI
Create custom AMI and working with different region
Make use of amazon EBS volume and create snapshots
Manage the configuration of your application
Deploying a new instance from the created AMI
Module 6: Auto-scaling (Duration-2hrs)
Get Started with Auto Scaling Using the Console
Creating Launch configurations and make use of it for autoscaling groups
Maintain a Fixed Number of Running EC2 Instances
Dynamic Scaling
The lifecycle of autoscaling
Policies of autoscaling
Module 7: Load Balancing (Duration-2hrs)
Introduction to Loadbalancer (ELB)
Different types of Loadbalancer in AWS
Application Load balancer
Network Load balancer
Classic Load balancer
Migrating classic load balancer to new load balancer
Components and types of load balancing
Module 8: EBS (Elastic Block Storage) (Duration-2hrs)
Create EBS volumes
Delete EBS Volumes
Attach and detach EBS volumes with EC2 instance
Creating and deleting snapshots
Module 9: Object Storage in Cloud (Duration-3hr)
Understanding S3 durability and redundancy
Introduction about S3 Buckets
How S3 Uploading works and how to Download
How to S3 Permissions
How to implement S3 Object Versioning S3 Lifecycle Policies
Storage Gateway
Import Export
S3 Transfer Acceleration
Glacier storage
Module 10: Cloud Front (Duration-1hr)
Describing cloud front
Creating a cloud front distribution
Hosting a website of cloud front distribution
Implementing global restrictions
Configuring origins and behaviors
Module 11: Route53 (Duration-2hrs)
Describe Hosted zones and Domain name understanding
How to create hosted zones
Hosting a website with custom domain name
Understanding routing policies
Module 12: AWS Security Management (Duration-1hr)
Describing Security Practices for Cloud Deployment
AWS Shared Responsibilities and Securities
Importance of Cloud Trail
Describing Trust advisor
Module 13: Amazon Virtual Private Cloud (VPC) (Duration-5hrs)
Introduction to Amazon Virtual Private Cloud (VPC).
VPC Advantages and understanding IP addressing CIDR
Default and Non-default VPC
Different Components in VPC
Describe, create, and manage Amazon Virtual Private Cloud
Amazon VPC, Private Subnet, and Public Subnet
AWS Networking, Security Groups, and Network ACLs
Configuration and management of VPN connectivity
Subnet and Subnet Mask
Module 14: Relational Database Service (RDS) (Duration-1hr)
Introduction to RDS
Different database services of AWS: Amazon RDS, Dynamo DB, Redshift etc.
Create MYSQL RDS Instance, Oracle RDS Instance, MS SQL RDS Instance
Configuring the database
Configuring backups
Configuring the maintenance windows
Connecting to the database
Module 15: NDynamo DB (Duration-1hr)
Adding data manually
Learn about strong and eventual consistency
Calculating Read write consistency
Configuring alarms
Module 16: Monitoring Services (Duration-1hr)
Knowledge on Cloud watch – A monitoring service
Create and Configuring Monitoring services
How to perform Setting thresholds and Configuring actions
Creating a cloud watch alarm
Getting statistics for ec2 instances
Monitoring other AWS services
Configuring Notifications
Integrating cloud watch with Autoscaling
Module 17: Application Services – An Overview (Duration-1hr)
What is SNS
Creating a topic
Create subscription
Subscribed to the subscription
SQS & SES
Lambda and Elastic Beanstalk
Module 18: AWS Troubleshooting (Duration-1hr)
Troubleshooting EC2 instance
Troubleshooting using Cloud watch
Troubleshooting using ELB
Troubleshooting by using Cloud front
Module 19: AWS Architecture and Design (Duration-1hr)
Backup and Disaster Recovery
How to manage Disaster Recovery and Backups
Best Practice for DR and Backups
AWS High Availability Design
Module 20: DevOps Fundamentals (Duration-1hr)
An understanding of DevOps and the modern DevOps toolsets
The ability to automate all aspects of a modern code delivery and deployment pipeline using:
Source code management tools – CVS, Git
Build tools – Apache ant, Maven
Test automation tools – JUnit
Continuous Integration Tools – Jenkins, Team city
Configuration management tools – Chef, Puppet, Ansible
Amazon Web Services Training Reviews
Our Branch Reviews are listed here. Reviews of our students who completed their training with us and left their reviews in public portals and our primary website.
Our Placements in Bangalore
We offers placement opportunities as add-on to every student / professional who completed our classroom or online training. Some of our students are working in these companies listed below.
Placed Students Testimonials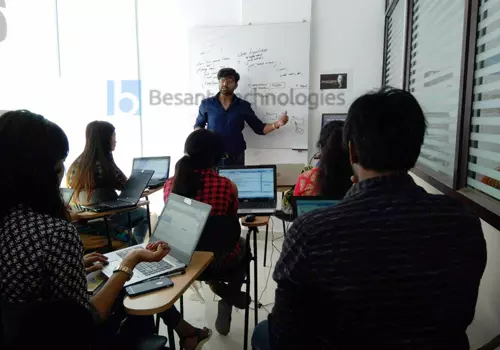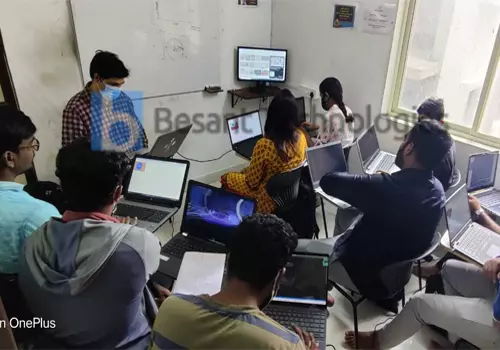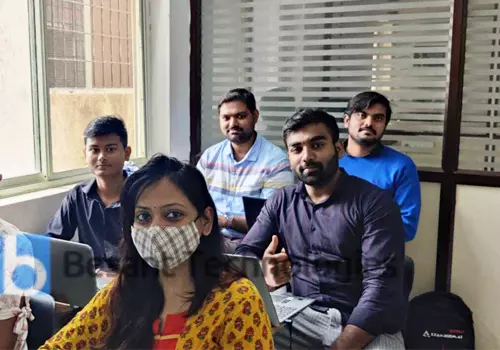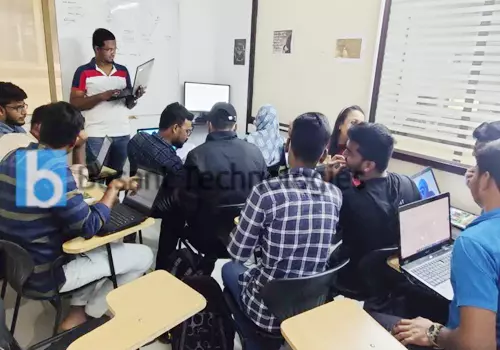 Our Official Branches in Bangalore
Our branches in bangalore are listed here. And most popular locations where students / professionals are lining up to get trained with us.
BTM Layout
No 2, Ground floor, 29th Main Road, Kuvempu Nagar, BTM Layout 2nd Stage, Bengaluru, Karnataka 560076
Jayanagar
No. 1575, 2nd Floor, 11th Main Rd, 4th T Block East, Pattabhirama Nagar, Jayanagar, Bengaluru, Karnataka 560041
Rajajinagar
No. 309/43, JRS Ecstasy, First Floor, 59th Cross Bhashyam Circle, 3rd Block, Rajajinagar, Bengaluru, Karnataka 560010
Marathahalli
No. 43/2, 2nd Floor, VMR Arcade, Silver Springs Layout, Munnekollal Varthur Main Road, Near kundalahalli gate signal, Marathahalli, Bengaluru, Karnataka 560037
Indiranagar
No.54 1st Floor, 5th Main Road, HAL Old Airport Rd, Behind Hotel Leela Palace, HAL 2nd Stage, Kodihalli, Bengaluru, Karnataka 560008
Electronic City
Ganga Enclave, No. 7, 3rd Floor, Village, Doddathoguru, Neeladri Rd, Karuna Nagar, Electronics City Phase 1, Electronic City, Bengaluru, Karnataka 560100
Hebbal
No.29, 2nd Floor, SN Complex, 14th Main Rd, E Block, Sahakar Nagar, Extention, Bengaluru, Karnataka 560092
HSR Layout
Plot No. 2799 & 2800, 1 st Floor, 27th Main Rd, 1st Sector, HSR Layout, Bengaluru, Karnataka 560102
Kalyan Nagar
No.513, CMR Main Rd, HRBR Layout 2nd Block, HRBR Layout, Kalyan Nagar, Bengaluru, Karnataka 560043
Amazon Web Services Training Locations in Bangalore
Our branches in bangalore are listed above. And most popular locations where students / professionals are lining up to get trained with us. Get also AWS Training in Chennai.
AWS Training in BTM Layout
AWS Training in Malleswaram
AWS Training in Koramangala
AWS Training in Hebbal
AWS Training in Banashankari
AWS Training in Ulsoor
AWS Training in Basavanagudi
AWS Training in Whitefield
AWS Training in KR Puram
AWS Training in HRBR Layout
AWS Training in Electronic City
AWS Training in Bellandur